ImPACT PASSPORT
Upon completion of ImPACT®, ImPACT Pediatric®, ImPACT Quick Test®, or Cognitive Impairment Screener™ (CIS), a 12 digit unique code known as your ImPACT Passport ID, will be issued to you. Easily upload your ID by scanning the QR code found on your test completion confirmation.
Download ImPACT Passport to:
Store your ImPACT Passport ID
Find a trained healthcare provider

Record and report symptoms to your healthcare provider
Grant your healthcare provider access to your test results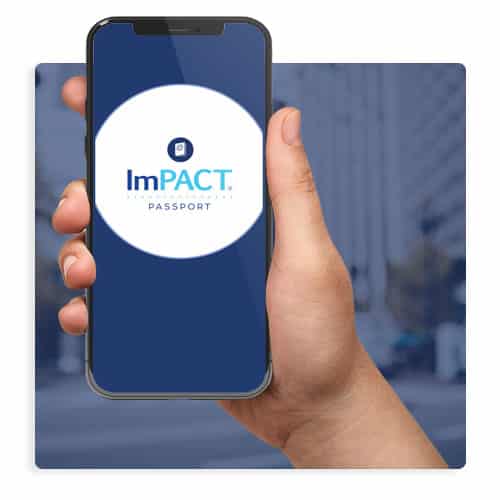 CONNECT WITH A HEALTHCARE PROVIDER
Need to find a concussion care specialist? ImPACT Passport is a free iPhone or Android concussion care app where you can find a local healthcare provider.